What makes our wax melts different than other brands?
Posted by Charlotte Parsk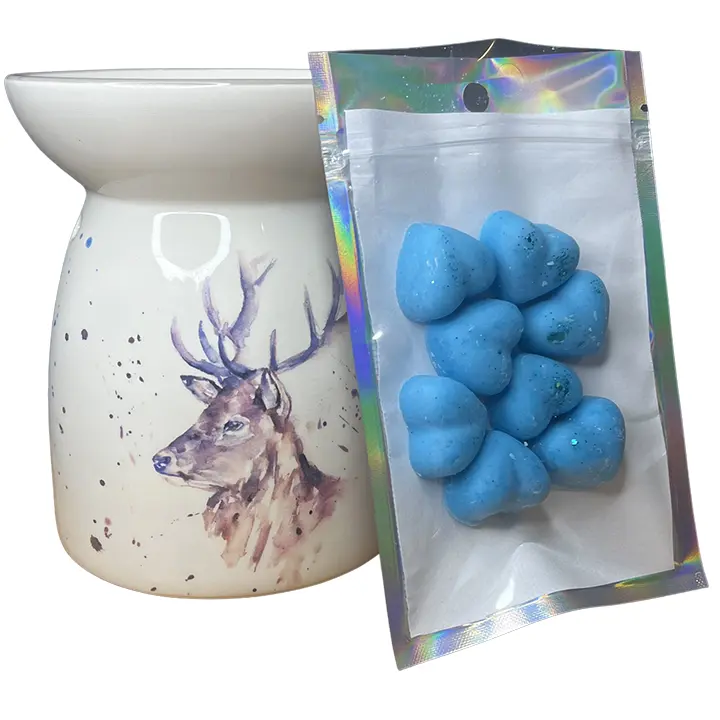 Introduction
Our soy wax melts are the best wax melts you will find in the UK. We create our wax melts using the highest quality ingredients and thoroughly test each scent to ensure they are perfect. We pride ourselves on making the best wax melts you can find. All of our wax melts are handmade in Ipswich.
Read more to find out what we do to ensure the highest quality.
What exactly is a wax melt?
Wax melts are a type of candle that is made from natural soy wax. Unlike most other types of candles, wax melts don't require a wick. You heat wax melts in a wax burner and they release their scent similarly to a candle.
The process of making a wax melt is actually quite simple: first you prepare your fragrance oil and add it to some melted soy wax(the base ingredient). Then you put the mix into moulds and let it cool until hard. The hard part if finding the high quality fragrances we use and making them smell as amazing as ours!
Our wax melts are vegan friendly
Our wax melts are vegan friendly.
Veganism is a lifestyle choice that focuses on avoiding animal products, especially leather and wool. It's a growing movement that's spreading across the world as more people switch to plant-based options for everything from food to clothing. Our soy wax melts are made from plant-based ingredients like soy wax which is non-toxic and cruelty free!
Our wax melts are highly scented
We use the highest quality fragrances and fragrance oils for our wax melts. Our scents are strong, not watered down or diluted with other fragrances in order to reduce costs.
Our wax melts have a strong scent that will last long after you've used them!
Our wax melts last longer than others
Our wax melts also last longer than paraffin wax melts. The higher quality ingredients we use mean that the fragrance will last longer, but it's important to note that we add fragrance in at the correct temperature so no fragrance is burned off when making our wax melts. This means they can last much longer than other brands' offerings!
We only use high quality fragrances
Our wax melts are made with high quality fragrances, which means you can trust them to last longer and leave a beautiful scent behind. We only use fragrances that are not tested on animals, and they're safe to use in a home environment.
If you're looking for a great way to add some flair to your home décor or simply want something fresh and modern, try these six scents from our collection:
All our wax melts are handmade
All our wax melts are handmade in the UK. Each wax melt is made with diligent care and love, and we're proud to say that they're packaged beautifully by hand for you. Our packaging is also recyclable and made from recycled cardboard.
Our soy wax melts are the best in the UK
We are the best in the UK. We care about creating a great product for our customers, so we use only soy wax melts that have been thoroughly tested and approved by us. Our wax melts are made with a variety of fragrances and essential oils to create a unique scent experience each time you burn one of our wax melts.
We hope you enjoy your new favourite scent!
Conclusion
We hope that after reading this article, you will be able to make an informed decision about which wax melts are right for you. If you're looking for a scented wax melt that lasts longer than other brands and is made from the highest quality materials, then look no further than our soy wax melts!
Checkout our full range of wax melts here.