Designing and Creating a Wax Melt Gift Box They Will Remember
Posted by Charlotte Parsk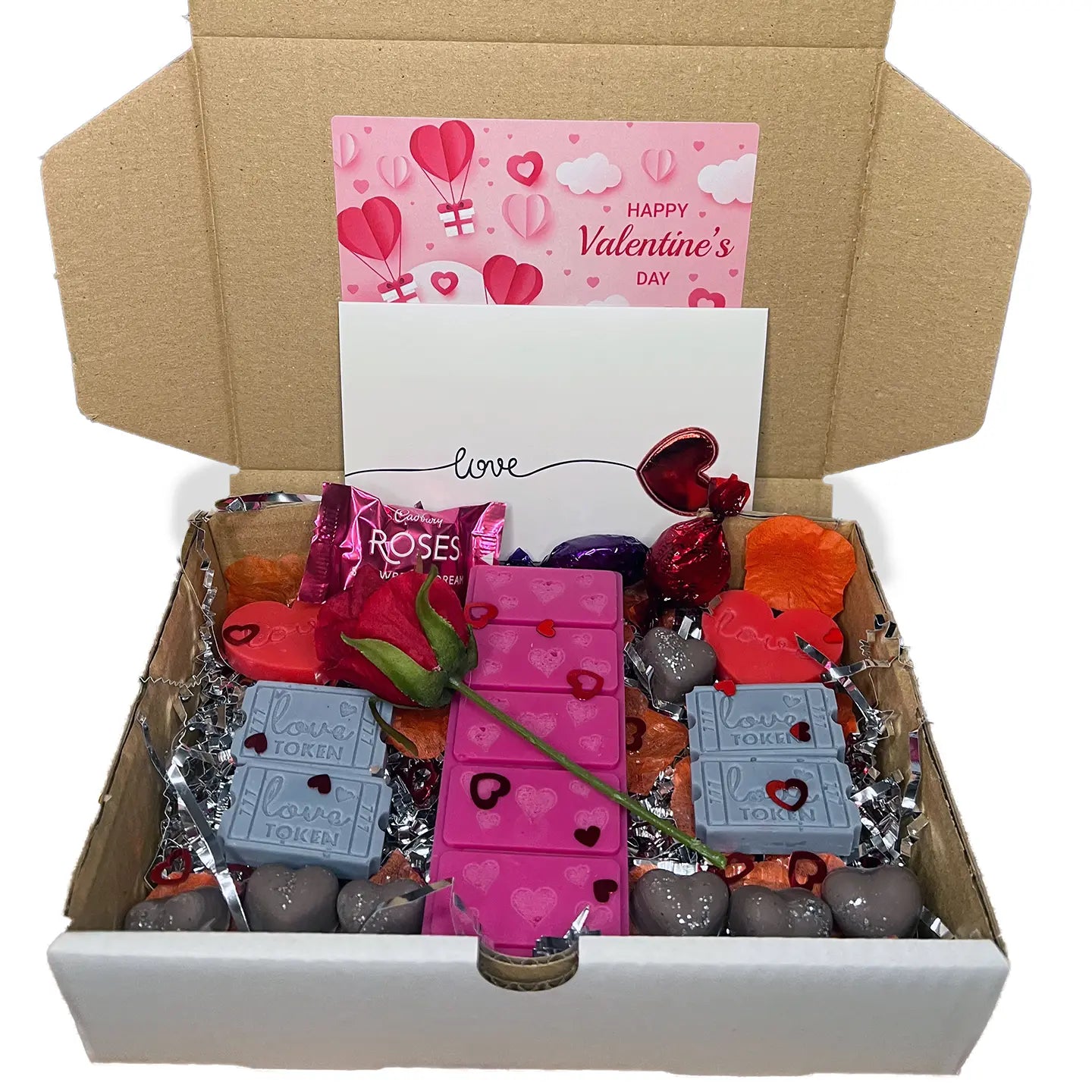 Hello everyone! I'm Charlotte, the owner of CharlartsCrafts, and I'm here to share with you how we come up with the ideas for our beautiful gift boxes.
At CharlartsCrafts, we are always on the lookout for unique and beautiful moulds and props to use as the canvas for our gift boxes. We love to make gifts for special occasions and try to theme them to fit the occasion perfectly. For example, our new year 2023 gift box includes a range of celebratory scents and a special Happy New Year wax bar, as well as fun props like party poppers to really get the party started.
But one of our most popular and romantic gift boxes is our Valentines Wax Melt Gift Box. This gift is perfect for setting the mood for a special and intimate evening with your loved one. It includes scents like Rose, Dior Sauvage, Chocolate, and Sex Bomb, which are all known for their romantic and sensual qualities. We also include a handwritten Happy Valentines card with a personalized message of your choice, as well as a touch of real roses and rose petals to really make this gift extra special.
As a woman, I can tell you first-hand that this is the perfect gift for your girlfriend or wife on Valentine's Day. It's sexy, romantic, and beautifully presented, and is sure to make your loved one feel appreciated and loved.
At CharlartsCrafts, we are dedicated to creating unique and beautiful gifts for all occasions. Whether it's a special holiday or just a thoughtful surprise, we have the perfect gift ideas to make your loved ones feel special. So, if you're looking for the perfect gift for that special someone, be sure to check out our Valentines Wax Melt Gift Box and all of our other amazing gift options. We know you won't be disappointed!