Turn your Home into a Summer Paradise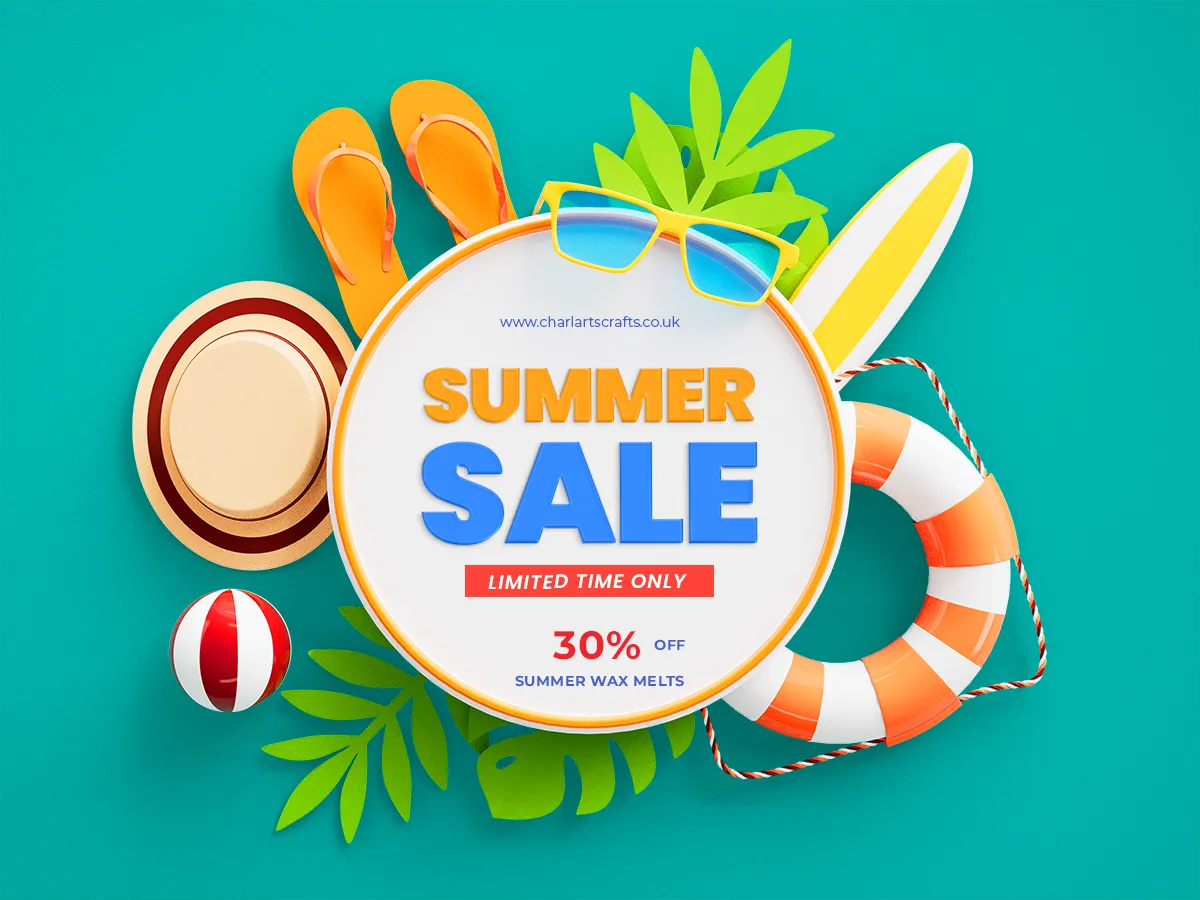 Are you craving that summer vibe in your home? We've got the perfect solution! Our summer scented wax melts, packed with premium fragrance oils, are here to infuse your spaces with the spirit of the season. Let's dive into the world of beautiful aromas that await you.
How Do Wax Melts Work?
If you're new to the wax melts universe, here's a little sneak peek. Wax melts, also known as wax tarts, are a brilliant, flame-free alternative to traditional candles. You simply warm these soy wax melts in a wax warmer, releasing a wave of delightful summer scents into your home. As they melt, they offer a slow release of fragrant oils, ensuring your home smells gorgeous for longer.
What's more? You can mix and match different wax melts to create a custom blend, perfect for setting the right mood or ambiance in your home. A bit of Vanilla Bean here, a dash of Lime Basil & Mandarin there, and voila! Your unique summer scent is ready!
Setting the Summer Mood, One Room at a Time
In the living room, try a refreshing aroma like Lime Basil & Mandarin or a fruity delight such as Black Cherry. This will keep your living spaces smelling fresh and inviting throughout the sunny days.
In the kitchen, opt for the clean notes of Fresh Linen or the revitalizing scent of Ocean Breeze. If you're feeling a bit more adventurous, transport your senses to the tropical beaches with Fiji White Sands or Waikiki Beach Coconut.
For the bedroom, lean towards relaxing fragrances that can help you unwind. The blend of Blueberry & Vanilla or the floral notes of English Pear & Freesia will make your nights more peaceful and dreamy.
Lastly, for the bathroom, get playful with unexpected summer fragrances like Banana Milkshake or Monkey Farts. You'll definitely add a fun touch to your bathing routine!
Your Summer Favorites are Back!
We've got a ton of summer wax melts, but our customers can't seem to get enough of these: Waikiki Beach Coconut, Tropical Crush, Watermelon & Coconut, and Fiji White Sands. These exquisite summer scents have proven to be a huge hit, and they're flying off the shelves!
Catch the Summer Sale Wave!
What could be better than infusing your home with beautiful summer scents? Getting them at a fantastic discount! Our summer sale is here, offering you up to 35% off on all summer wax melts. This season, let your home echo the spirit of summer with these scented soy wax melts. Shop now.
Ready to Embark on a Scent-sational Summer Journey?
From the invigorating Lemongrass and Ginger to the comforting Vanilla Bean, and from the festive Island Margarita to the luxurious Dreamy Indulgence, our summer wax melts collection has something for every nose. And the best part? All these wonderful aromas are available at our summer-cool discount. Don't wait, dive into our summer sale and fill your home with these fragrant delights. Shop now.
So, come on, light up your summer with our exquisite wax melts. Your personal paradise is just a scent away! And if you discover a blend that you absolutely love, share your experience on social media. We can't wait to hear about your scent-sational summer!