Eco-Friendly Indulgence: Lush-Inspired Wax Melts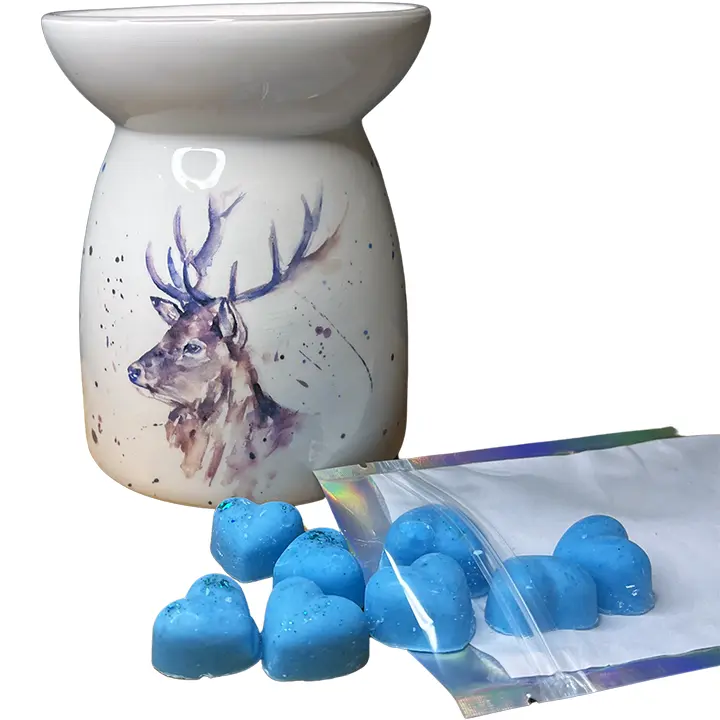 Are you a fan of the luxurious, enchanting fragrances from Lush? Whether you're an aroma aficionado or you simply love the comforting feeling of a delightful scent filling your home, we have a delightful surprise for you. Embark on a sensory journey with our Lush-inspired wax melts.
Experience the Magic of Lush Wax Melts in Your Home
Picture coming home to the soothing scent of Twilight or the playful, candy-like aroma of Snow Fairy. With our Lush-inspired wax melts, this dreamy sensory experience can be your everyday reality.
Lush Twilight Wax Melts: Let the calming blend of soothing lavender and sweet tonka guide you to tranquillity. Ideal for unwinding after a busy day, the Twilight wax melts will transform your living room into a serene twilight sanctuary.
Snow Fairy Wax Melts: Infuse your home with the whimsical, sweet scent of Snow Fairy. Reminiscent of bubblegum and candy floss, these wax melts will make every room feel like a delightful, magical fairyland.
Sex Bomb Wax Melts: Enhance your space with the intoxicating aroma of our Sex Bomb wax melts. The sensuous blend of jasmine, ylang-ylang, and clary sage will fill your bedroom or bathroom with a captivating, romantic aura.
Why Choose Our Lush-Inspired Wax Melts?
Lush candles are adored for their vibrant, unique scents. Our Lush wax melts, while offering the same delightful aroma, bring additional benefits, including eco-friendliness and a commitment to ethical practices. Here's why you might consider making the switch:
Long-lasting Fragrance: Wax melts typically last longer than candles, giving you more time to savour your favourite Lush scents.
Ease of Use: With wax melts, there's no fuss of managing an open flame. Just pop a wax melt into your warmer, sit back, and allow the wonderful scent to permeate your home.
Create Your Unique Blend: Want to craft your own signature scent? Wax melts make it simple to combine different fragrances, giving you a personalised aroma experience.
Eco and Ethical Choice: Crafted from soy - a renewable resource - our wax melts are an environmentally friendly alternative to traditional paraffin wax. Much like Lush, we hold a strong commitment to ethical practices: our products are animal cruelty-free, paraben-free, and vegan-friendly.
Infuse Your Home with Fragrant Bliss
Whether you're a loyal Lush enthusiast or a newbie to the fragrance world, our Lush-inspired wax melts provide a fresh way to enjoy these cherished scents. From the exotic, earthy notes of Karma to the cosy sweetness of Honey I Washed the Kids, we have a scent to suit every mood and moment.
Get ready to turn your house into a fragrant haven. Explore our collection of Lush wax melts today, and let the magic of these inspired fragrances whisk you away on an unforgettable sensory journey. Our commitment to quality, sustainability, and ethical practices ensures you can enjoy these incredible scents guilt-free.