January 2022: Wax Melt Subscription Box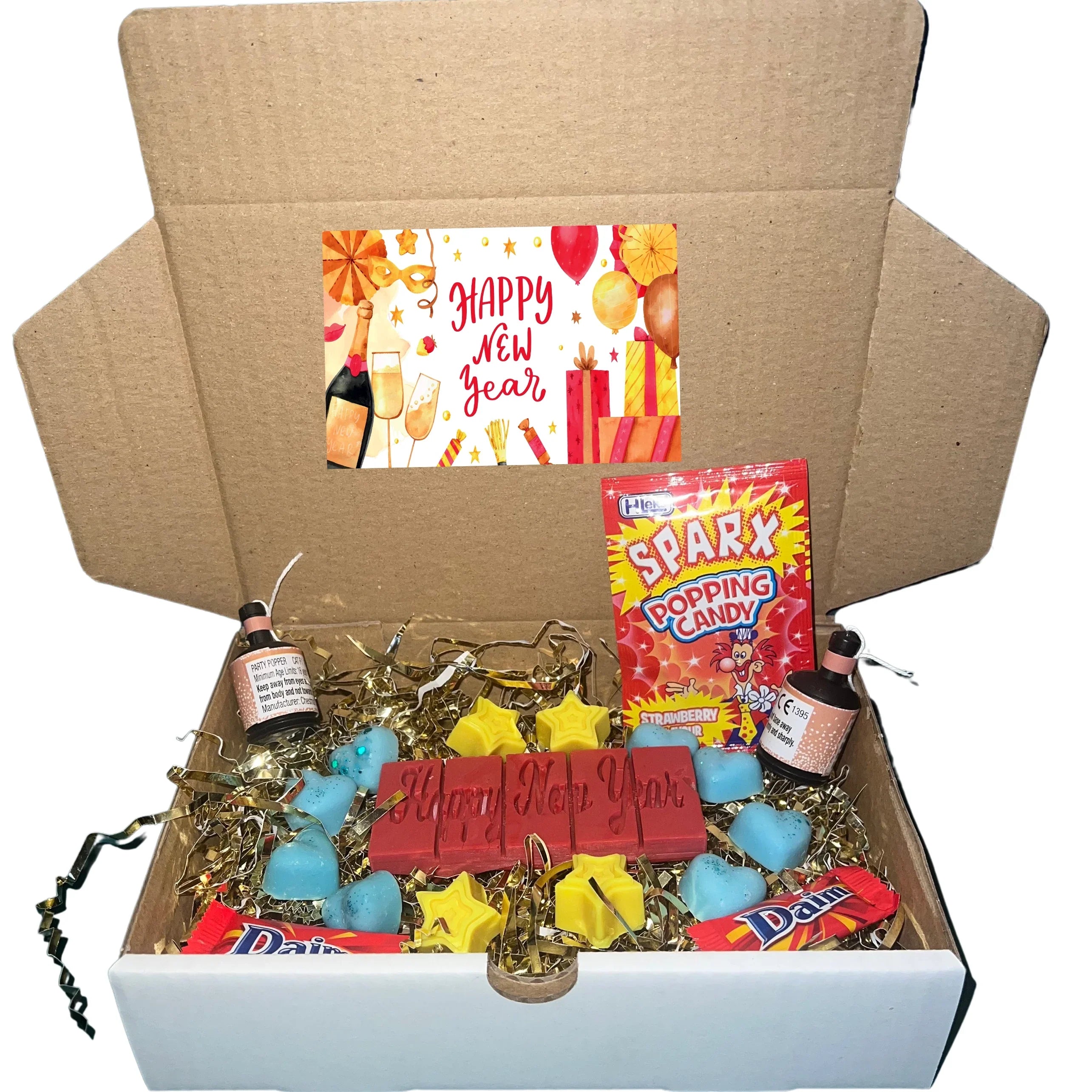 Welcome to 2023, the perfect time to indulge in our Wax Melt Subscription Box and experience our gorgeous themed New Year's Wax Melt Collection.
New Year Celebration
🎉 Celebrate the new year in style with our new year celebration scent. This warm and inviting blend of sparkling champagne, crystal peonies, and almond crème will set the perfect mood as you countdown to midnight. Presented in a beautiful 'Happy New Year' snap bar, this is a personal favourite of ours!
❄️ It wouldn't be winter without our famous Snow Fairy Wax Melts! Inspired by the Lush scent of the same name, this scent is a gorgeous blend of juicy bubble-gum, ripe and luscious banana, candied pear drops, and a hint of musk to ground the sweetness. No wonder it's our top seller!
🍋 Last but not least, our Lemon Sherbet scent will leave you feeling nostalgic and satisfied. Fruity lovers will enjoy this sweet scent, moulded into beautiful new year stars that are sure to impress.
📦 These wax melt subscription boxes are handmade by us and can be purchased via our monthly subscription box.
Join our community of scent lovers today and elevate your home with the Best Wax Melt Subscription Box in the UK. Our New Year's Wax Melt Collection is the perfect way to start off the year on the right note!